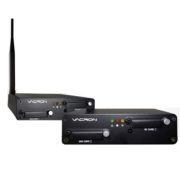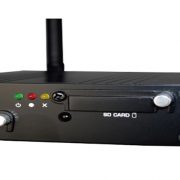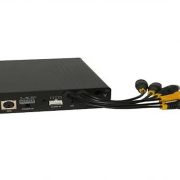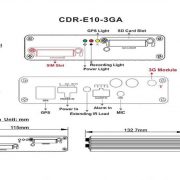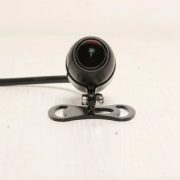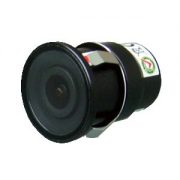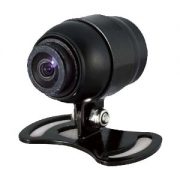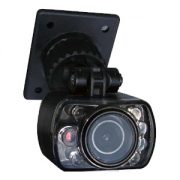 Mobile All-In-One Video Recorder & Tracker CDR-E10/3GA (4CH)
Package List


1* 4.3 Security Tester
1* Data line
1* USer Manual
1* Charger
1* Tool Box
1* Network Test Kit
1* Wrist Strap



FEATURES:


• It includes 4 cameras
• Embedded 3G module with mini PCI Interface
• Integrated G-Sensor
• Embedded GPS Module
• 4+1 Split screen to view the video
• Integrated microphone
• Advance H.264 compression technology
• It supports SHDC memory card up to 64GB
• MPEG video recording up to 720x480 max.
• It can record up to 120hrs. of video
INCLUDED ACCESSORIES:
• 3 PIN Power cable
• 4pcs Camera
• 3 Meter Infrared Extender
• Remote Control
• Microphone Cable
• Driver CD Software
• User's Quick Guide
• 3G Antenna
• 5 foot 3G Extension Cable
• GPS Mouse
Product Description
PRODUCT DESCRIPTION:
• 4 channel vehicle camers records inside and out side the vehicle.
• Video output for live view and playback
• H.264 compression format
• MPEG video recording up to 720×420 max. 120 frames per second max.
• Built-in single channel microphone. • Quick search overall event log.
• Full recording og time and date shown in the monitor directly
• Data store in SD card • 4 sets of alarm input ports, buil-in buzzer
• Support record video with audio, video, G-sensor and GPS data at the same time.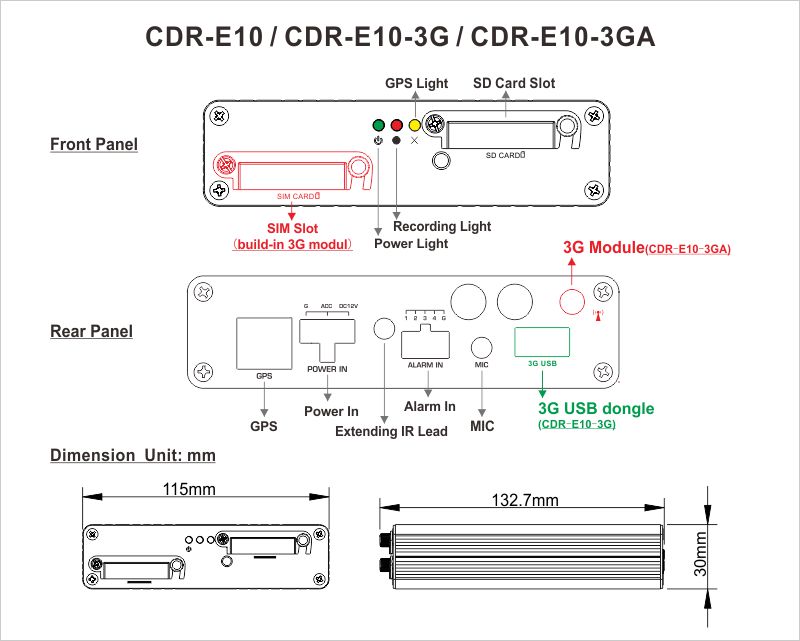 CDR-E10_CDR-E10-3GA.6671329
Download Full Specification